About

+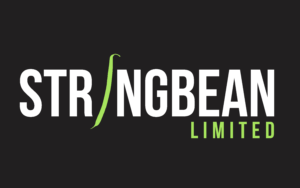 Present
Starring:
♦

Mark Wingett 

♦

Claire King 

♦

Rachel Bright 

♦

The Producers are delighted that Nicholas Brendon(Buffy the Vampire Slayer) joins our cast in a small but critical role.

Directed by: Matt Gambell

Written by: Linda Dunscombe

Producers

Linda Dunscombe   ♦   James Welling

Associate Producers
Richard Summers-Calvert   ♦   Peter Dunscombe

Executive Producers
Jeff K Clarke ♦ Charlie Wood ♦ Jon Donnelly

King of Crime has aspirations way above its modest budget. With a bestselling writer, a young, award-winning Director and a highly experienced cast, it has all the ingredients necessary to deliver a truly exciting motion picture. Like all great crime/thriller/gangster movies, it will be dark and violent.

But now King of Crime brings a new twist to this popular genre. Organised crime is moving out of the brothels and the back streets and into new, high-tech Cyber-hubs. Geeks and graduates are the new foot soldiers and Oxford and Cambridge the new recruiting grounds. The film makers have chosen wonderful locations, luxury cars, first-rate special effects and industry-leading make-up artists have helped to create a visually exciting reality. All this, together with a leading Hollywood actor, a stunning Spanish villa and a fabulous yacht combine to enhance the film's credibility and add an international appeal to the movie to increase the exciting distribution deal options.

Synopsis
When the biggest player in British cybercrime faces destruction by some deadly serious Islamic extremists, he knows it's time to settle old scores and play the biggest scam of his life – before bailing out fast. Marcus King is an old school gangster – a crime lord, who's left behind the old school crime. He's manoeuvred his business into the leafy lanes of the suburbs and now, in place of pimps and dealers, his team consists of the best graduate geeks that money can bribe. No brothels, no casinos and no drugs – he's dragged serious, organised crime well and truly into the 21st Century. From credit card cloning and skimming to Internet spamming and scamming, he is the King of Cyber Land. He has more cash, more foot soldiers and more connections than ever, but now his world is under threat – targeted by the money-making side of terrorism. They want everything. His entire operation. Either Marcus gives it to them, or they will take it – plain and simple. He understands the need for power, for money and for respect and he knows how to fight and win against anyone who comes at him…. But how does he defeat fanaticism? This time he's beat and he knows it.

His last remaining option is to orchestrate a deal. His entire operation – in exchange for his life. He's ready to retire; he's grafted his whole life chasing his dream and now it's time for his very own land of milk and honey… Before he gets there though – he has one last game to play and a huge score to settle. He has a plan; it's audacious and it's daring. It will elevate his smartest geek into the cyber halls of fame and leave a legacy so great, his name will be whispered in awe for generations to come. But, most of all, it will teach these terrorist fucks – that this time – they messed with the wrong gangster. He'll walk away into his new life, free from the past…

But what if the past can't be buried and old scores aren't completely settled?

DIRECTOR'S STATEMENT: MATT GAMBELL
When I read the script for King of Crime, I was immediately fascinated by what the film was at its core. On the surface, it's a modern crime-thriller, with a love and awareness of the genre. However, at its core, underneath the hard hitting action, bold conflict and gratuitous violence, it's very much a character piece. Each character is dealing with their own personal conflict and story, and it's this, that truly attracted me to helping Linda, Peter and James bring this story to life.

I was incredibly lucky to be given the chance to direct a movie like this, and it was an interesting challenge for me. My previous film was a romantic-comedy shot on virtually nothing. So, King of Crime offered a huge step-up for me both financially and professionally. I was excited to be able to work with such a diverse and experienced cast & crew to help bring both sides of this film to life.

One of the things I'm pleased about throughout the process of making King of Crime was the shared vision that everyone on the team seemed to have. Across the board everyone involved would often agree on how a scene should play out and I'm grateful for the freedom Linda, Peter and James gave myself, Nick and Tom in working to bring each scene to life.

King of Crime is a movie that sits on so many levels, and the biggest challenge for me was trying to maintain the complexity of the characters and each scene, while also telling an interesting and compelling story overall. I'm really pleased with the outcome of the film and I'm proud of everyone involved.

So Who Are We?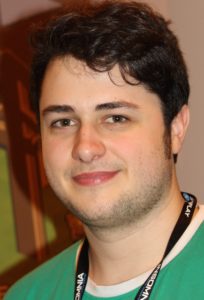 Matt Gambell – Director
Matt is a young, up and coming award winning Director. He spent five years studying film at College and University before graduating in Film Production Practices. During which time he has directed various short films, sketches and promotional videos in his spare time and ran as Vice-President on the council of the University of Lincoln Filmmaking Society for two years. Upon graduating he was awarded as "Best Video Production Student" from his University in a special ceremony.
He is CEO and Founder of GS Productions Ltd. A digital production company he set up in 2013 whilst working on his first feature film "What Goes Up". The film was premiered in December 2014 and very soon after it won the award for Best Romance at the London Film Awards. During this time, he also worked as a visual effects compositor and colourist for the 2014 Sci-Fi film directed by Darren Scales. In 2015 he worked with Darren again as a Camera Assistant and 2nd Unit Director on the Award winning short film Dark Wave: Edge of the Storm.
Matt has a variety of skills across the filmmaking spectrum which help his competence as a director due to his ability to predict and solve problems before they've occurred, such as understanding the requirements for visual effects in post-production and translating that onto set and his experience with low-budget production helps him navigate the restrictions of production effectively.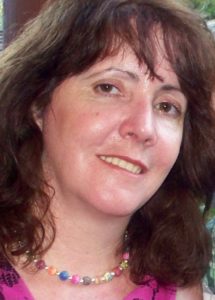 Linda Dunscombe – Scriptwriter/Producer
Linda is a bestselling and multi-award winning writer who co-wrote the memoir, Madam, with Becky Adams which won the Brit Awards Best Non-Fiction Book of the Year Award in 2012. She lives in Milton Keynes and is an author and tutor with an MA (Distinction) in TV Scriptwriting from DeMontfort University.
Linda has written training films, shorts, and she recently wrote the screenplay for the feature film Fracture Minds.
Linda also wrote King of Crime and she is working on two new scripts – a Dystopian Thriller and the screenplay adaptation of Madam.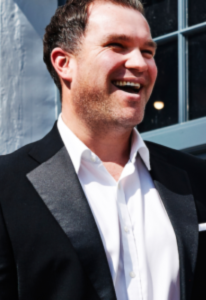 James Welling – Producer
Until 2013, James was Vice President for Citibank UK Wealth Management Division, having worked in various senior roles in the Financial services industry for 15 years. More recently, James co-founded and co-owns a new luxury restaurant group that is set for a UK wide expansion. Throughout this period, through his own production company Stringbean, James also worked on a number of creative, bespoke TV formats for a celebrity client base and also moved into creating and producing feature films – the first being King of Crime. With a very strong and diverse slate of future films already in the pipeline, James aims to develop Stringbean into one of the most prolific, commercially successful and leading filmmakers on the U.K. independent scene.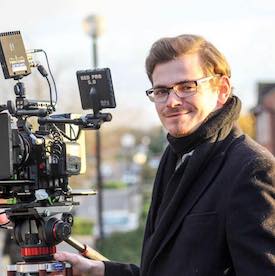 Tom Anderson – Director of Photography
Tom graduated from the University of Lincoln in 2014 with a degree in Media Production, specialising in Cinematography.
Since then, Tom has amassed a large portfolio of both cinematography and director credits, which had enabled him to turn his hand to any genre of film and create something that is completely unique and of the highest quality. Tom's skills as a director of photography are shown through his original style of lighting, his incredibly professional, yet creative approach and his commitment to capturing real human emotion through the art of film, which has resulted in a plethora of happy employers and investors including ITV, Spinnin' Records, The British Film Institute, E4 and many more. Tom welcomes any project that arises with a professional and positive attitude and always goes the extra mile to make sure it is completed to the highest standards.
Where was it shot?
For the film makers one of the most important locations to find was the perfect house to serve as the home of the King family.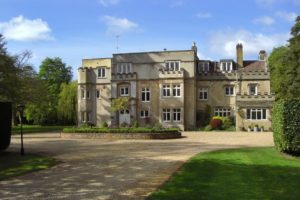 After an extensive UK search this wonderful manor house was found, the perfect property.
The majority of the scenes in the film were shot in this truly spectacular Manor House located in the beautiful Oxfordshire village of Goring on Thames. Other locations included a yacht, a beautiful Spanish villa and a warehouse. There were a couple of days shooting in Europe for the yacht and villa scenes and there were pub, cafe and restaurant scenes shot in and around Milton Keynes.